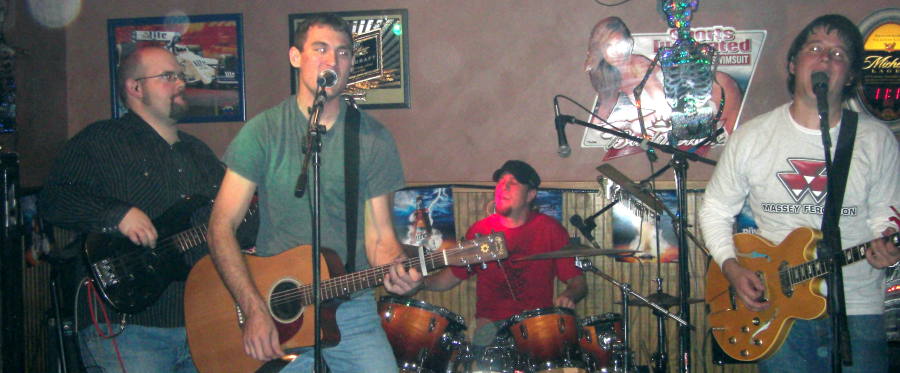 Hot from the oven, here are 9 tracks from a live recording made at the Plum Thicket in Kiowa, Kansas, on 25 October 2008. The Aaron Traffas Band was Aaron, Mason Powell, Chris Goering and Lucas Maddy. You can
hear Lucas singing his song, Bottles of Bud.
You can find more downloads on the downloads page.