Last Friday we took the boys to Wichita. Knowing we'd have to hold down at least one needle-fearing child in order to get his immunizations, we couldn't think of anyone better than our favorite shot-putter to get us the hookup.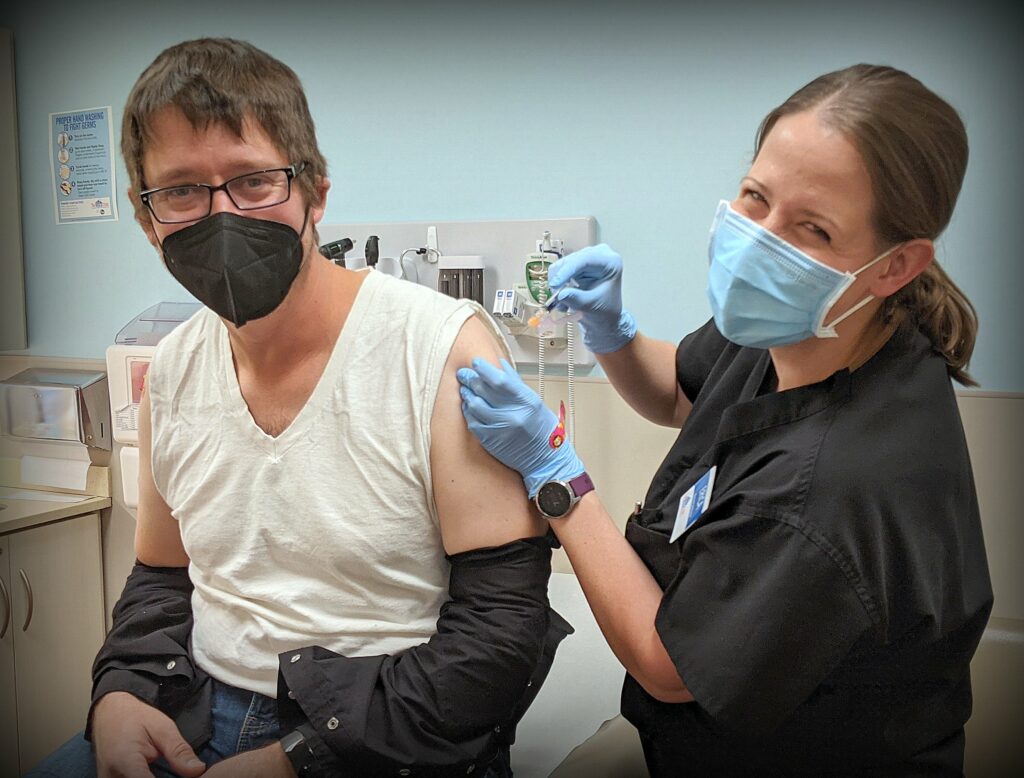 Nolan, Callan and I got two shots each, one in each arm. They each got the fun-sized Pfizer in one and the flu in the other. I got my Moderna booster, after nearly 10 months since the original second shot that I got on inauguration day.
I know the science is clear. I know this is the day I've been waiting for forever — the day I can start to protect my children. Still, because I get my news from a wide variety of sources, I'm aware of what a small, wrong-but-loud contingent of the political right are saying about the vaccine and children. It gave me pause, even for a split second. Me, the guy who has been publicly railing against the anti-vaccine movement for well over 15 years now. Me, the guy who repeatedly cites the fact that vaccines are the biggest technological achievement in the history of humanity. Me, the guy who corrects people who claim this vaccine was rushed or quickly developed by reminding them that this mRNA platform has been in development for more than a decade. It still gave me pause, because they were my children.
It was just a momentary lapse of confidence before my brain started working again. But if the misinformation on the right can cause me to blink, what does it do to someone who isn't paying attention to the facts?
For now, I'll take a much needed breath and rest slightly easier knowing we've taken the first step in protecting our children. Here's hoping they approve the under-five dosages sooner than later.