I recently purchased a new-to-me Case IH 955 planter. The liquid fertilizer set-up on it was completely trashed, with the exception of the tanks and the pump, so I needed flow dividers. I wasn't happy with the round, silver Jon Blue divider that was on my 12-row, and whether I got two 12-outlet dividers or a single 20-outlet model, it looked like I would be well north of $1000 to handle my 16 rows. That still wouldn't give me any way to monitor the overall flow rate much less indicate a restriction or break in any individual row line.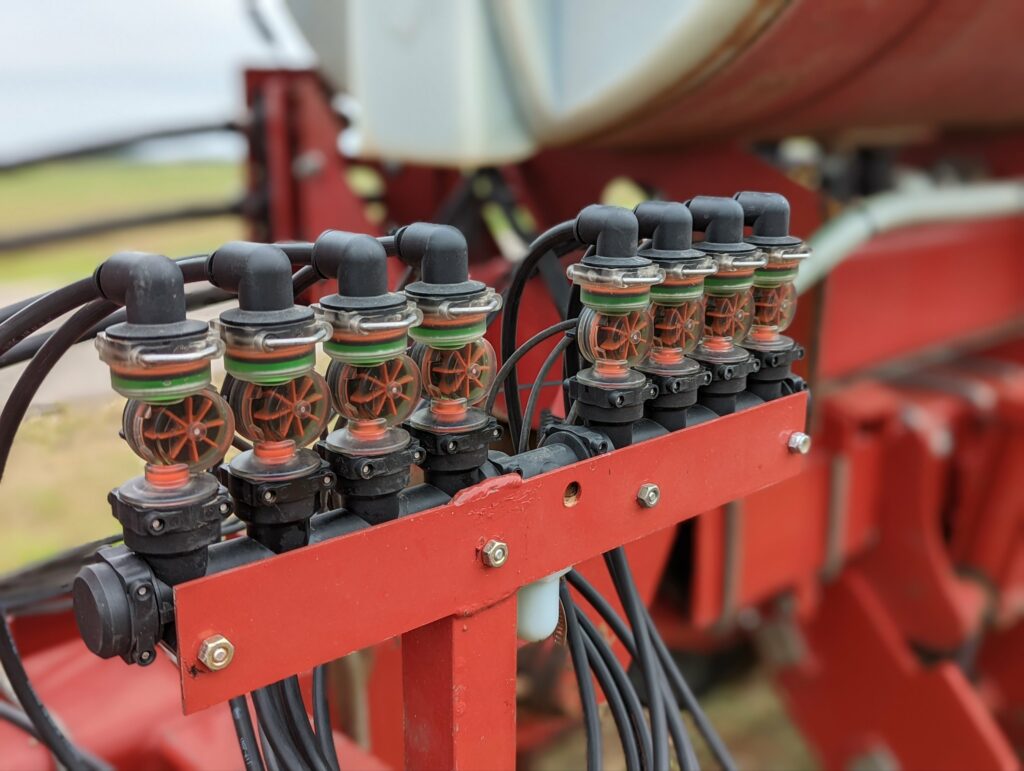 A little ducking found me looking at the Wilger EFM system. It monitors individual flow for each row digitally, and connects by Wi-Fi to an Android tablet, saving me from having to mount yet another single use display in favor of my "wallpaper all the surfaces with pixels" mantra.
The only place I could find to sell me one online without a phone call was Dultmer Sales in Nebraska, though before I was done with everything I had probably 30 minutes of phone time burnt up with them.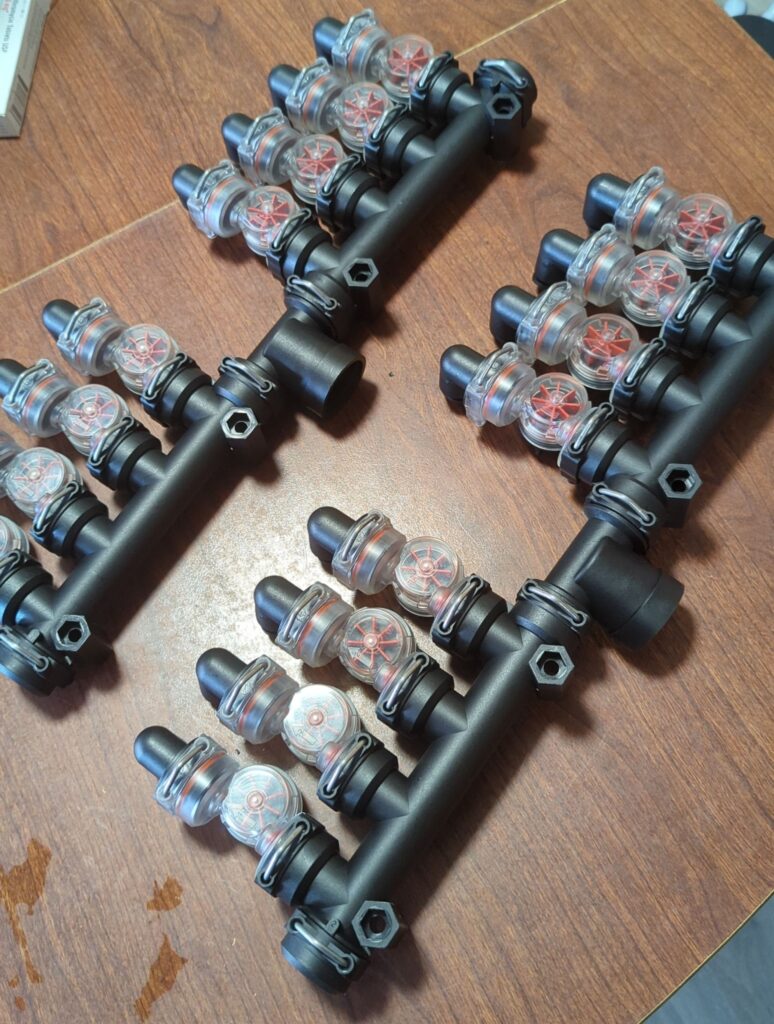 Assembly was straightforward and I had it running in no time at all. My only complaint lies in the roughness of the Android app itself. The layout is pretty awful by anything close to modern design standards. For some reason, it is set to always show three products and 24 rows. It would be much more useful and easier to use if it used all of the screen to show only what was configured. In other words, for me it should only show one product and 16 rows – the balls could move much higher and lower giving a greater degree of precision to the individual flow rates.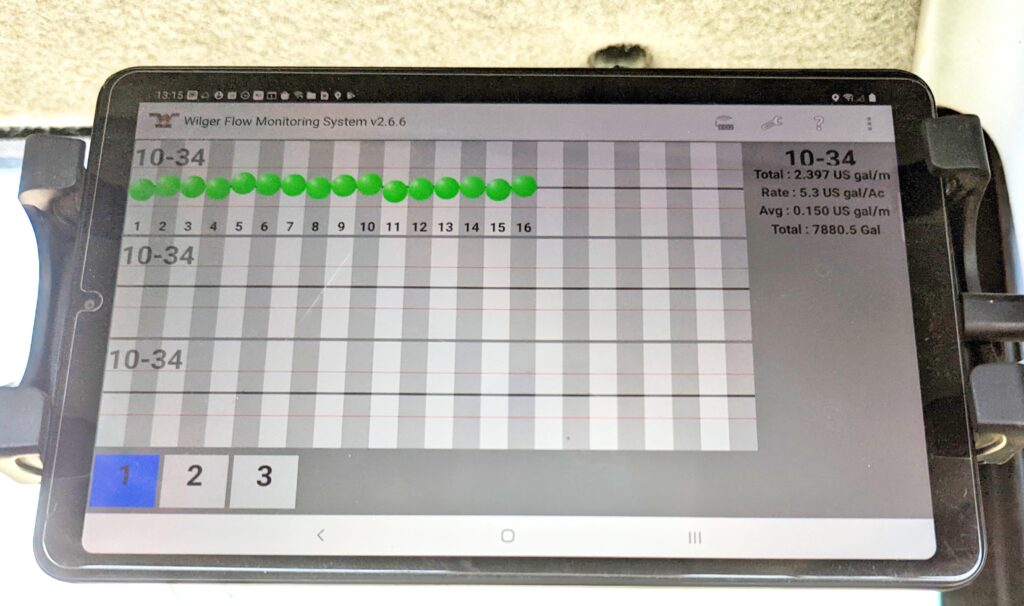 It also seems to have a relatively slow refresh rate. I'm not sure if that's an issue with the app or with the sensors, but I wish it would update multiple times per second instead of once every second or every few seconds. Here's a short video showing how it works on a turn demonstrating the slow refresh rate.
Is the system worth $3500? Probably, especially in a year like this when knowing how much fertilizer you're applying makes a big difference at these fertilizer prices. Is the roughly $2000 difference worth it compared to what I was going to spend on only flow dividers anyway? Absolutely.