I recently bought another LG G3 to use with my Zerolemon 9000 mAh battery. It's kind of a software downgrade, but the G3 is still the best Verizon phone for the farm and my Nexus 6 won't last past noon.
I've gotten used to Qi charging on my Nexus 6 in the last seven months, though, so I needed a way to get Qi charging to work with my Zerolemon battery. Forums weren't much help, so I got out the soldering iron and decided that I was going to hardware a Qi charging coil to my G3 and battery. Once I got everything together and lined up, it turns out all it takes is a little tape and maybe some folded paper.
Buy the Qi sticker from Amazon.
Get the Zerolemon battery from Amazon.
The sticker is designed for the normal case. It comes with a black sticker that you can discard. Don't peel the adhesive backing from the charging coil. Align the contact points of the coil with the points on the phone. Tape it down firmly, making sure not to cover the laser sensor for the camera or the buttons which are nearby.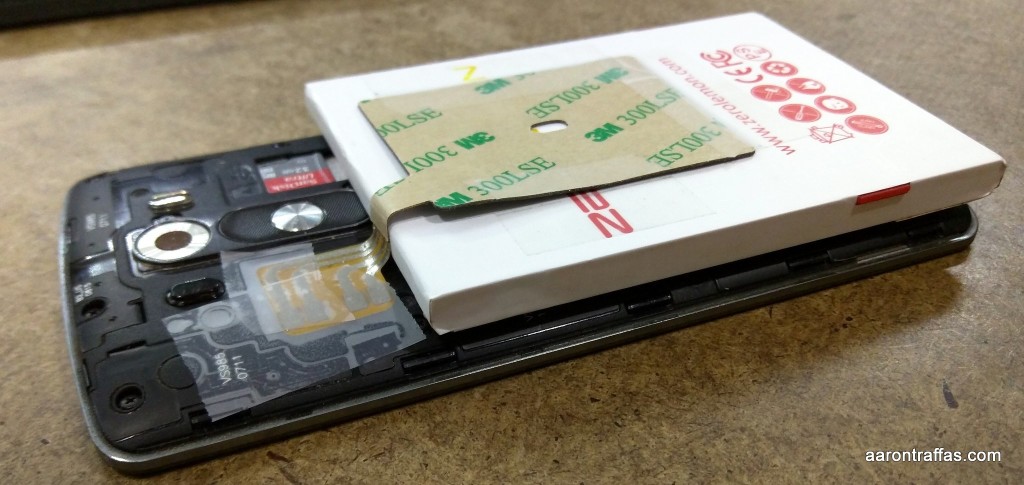 The back cover then fits over the battery and charging coil like normal.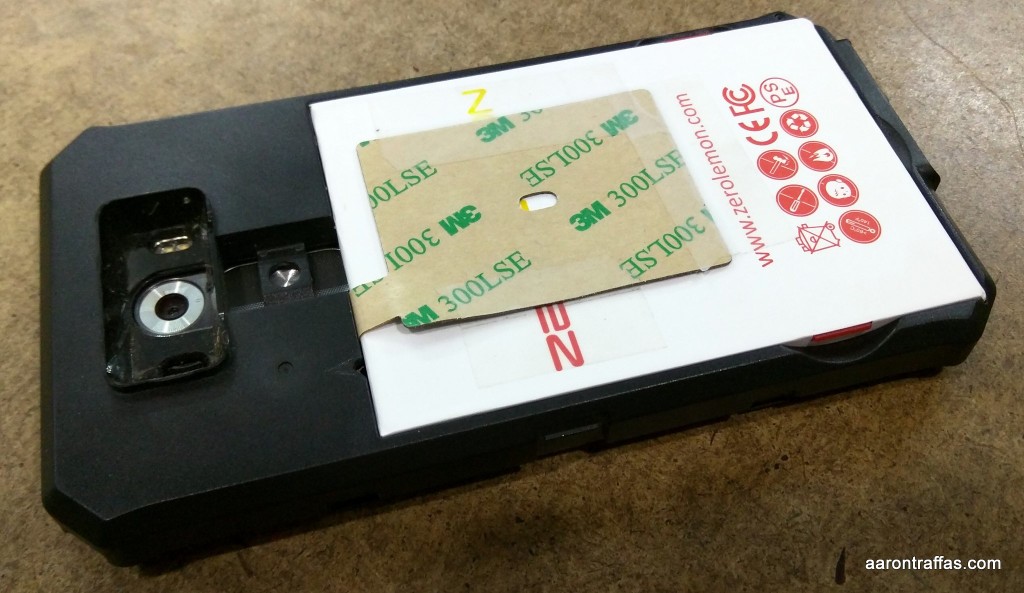 Charging works great on stock firmware as well as stock-based ROMs. I'm still hoping the Qi charging for AOSP-based ROMs gets fixed someday.