I'm an audiophile. I enjoy consuming well-engineered music. Years of experience with the Aaron Traffas Band affords me the ability to discern quality engineering and production in music. However, I'm also very practical. Because I value convenience over quality, I frequently cut corners in the way that I listen to music. I usually use inexpensive Bluetooth in-ear headsets or stream audio from Google Music through the speakers at my desk.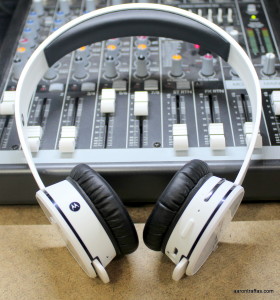 In the last few years, I've noticed the emergence of a new type of product that I don't remember being prominent before. High-end consumer headphones seem to have become a must-have accessory. I've been watching them with interest, wondering if the relatively recent explosion in sales was due solely to marketing brands as fashion statements or if the sound quality and features actually justified the eye-popping price tags.
My friends at Verizon recently gave me the opportunity to put my ears in the headphones I've had my eye on, letting me spend a few weeks with the Motorola Tracks Air by SOL REPUBLIC.
The Tracks Air is the first set of supra-aural headphones I've ever used. As such, I can't compare them to competing offerings by the likes of Beats and Bose. I can, however, evaluate the headphones on sound quality, convenience and comfort.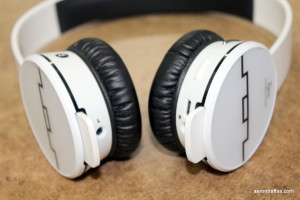 Sound quality
The sound produced by the Tracks Air is its most compelling feature. I forgot how enjoyable it can be to listen to music just to…listen. I've always been skeptical of these expensive consumer headphones, as I've assumed they'd have built-in equalization that over-emphasized the lows and deemphasized the highs. While the frequency response didn't sound as flat as my reference headphones or my studio monitors, it didn't seem as obnoxiously unbalanced as other consumer headphones I've heard in the past. I found the audio quality of the Tracks Air to be well-rounded, performing equally well with different genres of music as well as delivering the clarity required for podcasts.
Convenience
The Tracks Air supports most of the latest Bluetooth technologies, including A2DP and multipoint. I was able to pair both my computer and phone simultaneously, though I did sometimes find it difficult to reconnect my phone without doing a full reset of the headphones. Each time the Tracks Air is turned on, a voice announces the battery life remaining. The Tracks Air boasts 15 hours of battery life from each charge, which makes it easy to go several days on a charge. Call quality was great for me, and none of the people with whom I spoke had any problems hearing me. Switching back and forth between music and phone calls was as easy as with any other Bluetooth headset.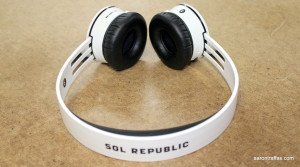 Comfort
The weakest aspect of the headphones is comfort. As I said earlier, this is the first and only supra-aural headset I've ever used, so I'm going to guess these comments would apply to the class of device and not specifically to the Tracks Air. As I've mentioned previously, I listen to podcasts for upwards of 12 hours a day in the summer. The Tracks Air is very comfortable initially and, for at least a few hours, I don't even remember that it's there. But after three or four hours of wearing it, I begin to feel the weight and pressure on my ears. For many use cases – on mass transit or a plane ride – several hours is plenty of time. For my situation, however, it's not something I want to use for more than four hours at a time.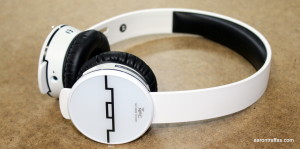 All-in-all, I was very impressed with the Tracks Air. My criticisms of the comfort are likely more as a result of the form factor and comparing them to the LG Tone which I can wear comfortably for more than 12 hours straight. It's a class of device that's intrigued me of late, and it did not disappoint with regards to sound quality or features. If I were looking for a high-end Bluetooth on-ear headphone with great sound quality and features, I'd definitely go for the Motorola Tracks Air by SOL REPUBLIC.